Geraldine McManus Psychotherapy and Counselling
Contact Me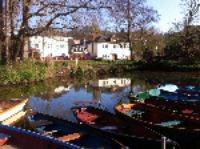 I understand that having counselling or psychotherapy can be a new experience and it can be difficult to make that initial call or email.

I also understand how important it is that you feel comfortable to go forward and so you are welcome to contact me to have an initial brief chat by phone before making an appointment.
Venue
I am based in Farncombe, near Godalming in a picturesque and confidential location near to The Mill Medical Practice.
Parking
On street parking is available locally or Pay and Display car park is five minutes walk away with 50 spaces - to the right of the Leathern Bottle public house in Wey Court just off of Meadrow.
Rail
Farncombe Railway station is 0.8 miles away (approximately 18 minutes walk).
If you are new to counselling or psychotherapy
Starting to have counselling or psychotherapy is a bit like starting to do a new form of exercise. People often feel relieved and start to feel better immediately, it might also feel unfamiliar and uncomfortable or even painful at times, but you are investing in a process that brings longer term, sustainable benefits.
Please don't hesitate to contact me
People often say that it took them a long time to decide to have counselling or psychotherapy, then to search for a counsellor before getting around to contacting me.

But once they came along they found that they felt better more quickly than they anticipated.
So you are welcome to call just to start the ball rolling.
You can contact me confidentially:
The following are some of the things people have said about our work together:
"...yes, I guess what tends to motivate me is to avoid being judged, but I never feel judged by you at all"

"It really took me a long time to make the call even once I found your details, I can't thank you enough for how much this has helped me. I can't believe how differently I feel already, it makes me wish I had called a lot sooner."

"That was really such a bad time for me, but things are so different for me now, since coming here and talking to you."

"I feel better already. It feels good talking to you. I feel happy now. I can see now what was upsetting me."

"It's only since I have been talking to you that I been able to see how things fit together."

"I am doing things differently now, I can see things differently. It all makes so much sense and seems so obvious, but I had never thought about these things until I came here."

"This is where I wanted to get to and you have got us there, thank you!"

"I feel so much better, and the therapy has made an enormous difference."

"Thank you, our sessions have provided invaluable support for me through the difficult times."

"I've found our work so helpful, and it feels like we have such a good relationship, that I wanted to recommend this to my friend."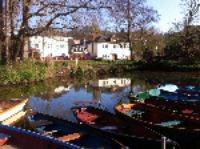 or fill in the enquiry form on this page.
I will not spam you or share your details with third parties.